SPS23-100n for high precision multisample moisture sorption from ProUmid GmbH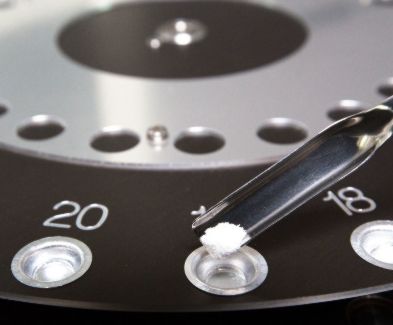 The SPS23-100n instrument from ProUmid GmbH is a multisample Gravimetric Sorption Analyser, for simultaneous measurement of water sorption isotherms on up to 23 samples.
The samples are maintained in a temperature and humidity controlled chamber, and are sequentially weighed using a high precision microbalance, with resolution of 100 nanograms.
The high precision allows analysis of samples down to 2 mg, with a maximum load of 2 grams.
Additional non-weighed sample positions allow conditioning for alternative analysis techniques.
Some related possibilities include:
If you would like to discuss your application, please contact us.